It's so ignoring that in Windows server 2008, you cannot add desktop icon such as "My Computer" or "Control Panel" etc by just right click on desktop. If you right click on Windows server 2008's desktop, this is what you see,
Here is how to enable it,
1. click the "Server Manager" icon down at bottom left
2. In the right side of "Server Manager", scroll down and find and click on "Add Features"
.
3. From the "Add Features Wizard" check "Desktop Experience" and click Next button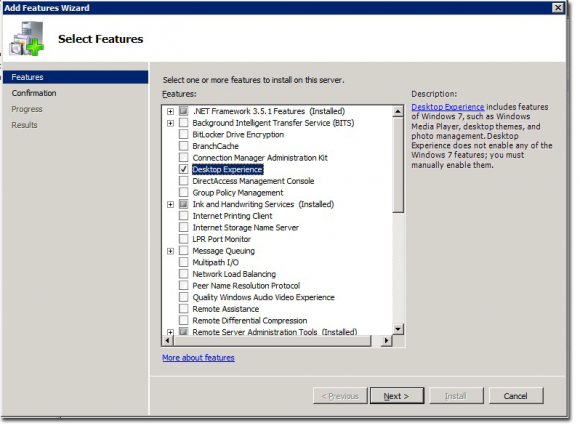 4. Next you will need click on "Install" button to confirm and start the installation.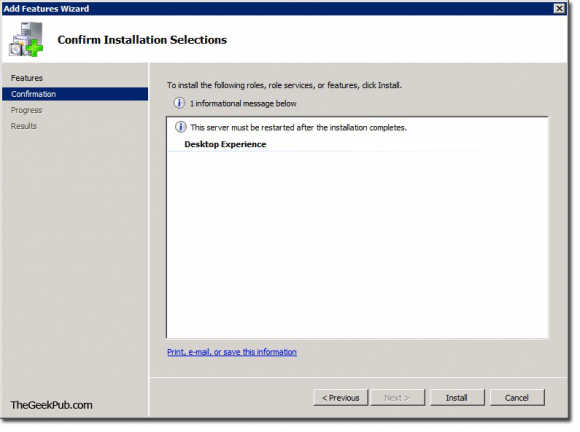 5. At last, you will get a prompt to restart the server.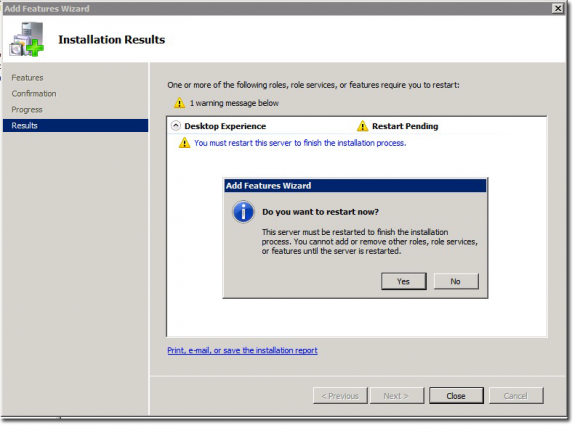 6. After server rebooted, right click on your server's desktop again, you will find "Personalize" option is there now.
If you think this article is helpful, please recommend it on Google+1.